Multichannel-capable
Many customers prefer to use the phone because finding the chatbot sometimes complicated. We have developed our virtual assistant so that it can communicate on a variety of channels. All common systems like email, WhatsApp or Facebook are supported: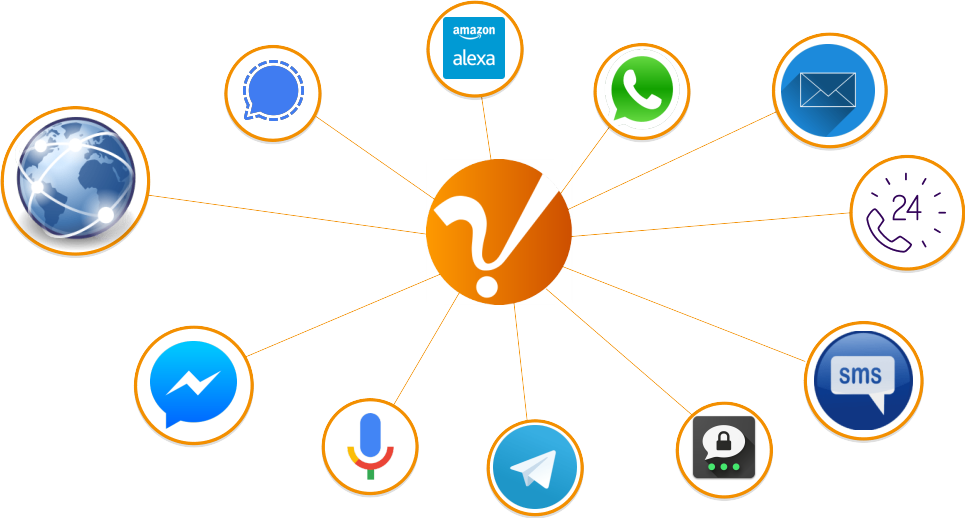 With multilingual text and speech recognition we handle requests internationally
Our chatbot software is made in Germany. But that does not stop it from being multilingual. Do you speak English? Pas de problème. We offer the following languages, among others:
German
English
French
Spanish
Turkish
Dutch
Swedish
Norwegian
Arabic
Japanese
Italian
Russian
Polish
Thanks to our language-agnostic processes for text and speech processing, our system is also proficient in numerous other languages within a very short time.